From Hip Hop to EDM
Over the past 5 years, the Electronic music scene has exploded in the desert, and has made Vegas a destination to see some of the world's top DJs.  A few years back, it was Celebrity Hosts, and Hip Hop Performers that were bringing in the crowds to Vegas' top Venues. Now, its EDM artists that are playing each and every weekend, and packing the dance floor.
Nightclub's like Marquee, XS, Surrender, Tryst, Haze, and now Hakkasan are paying top dollar to bring in what everyone is asking for, the world's top EDM DJs. Rumors have it that these DJs make $50,000-$500,000 for one event, but when venue's are selling out, and ticket prices are high, there is no stopping these venues from spending this type of money. On top of that, bar sales, table service and bottle sales are bringing in so much revenue, that booking these DJs is a no brainer.
With new nightclubs opening, and pool parties being just as big and important as the night events, there is really no end in sight to this madness.  As long as there is a line of people willing to pay the cover, and a demand to stay competitive in a cutthroat market, these venues will continue to spend the money to get the results.
EDC's New Location
With EDC, Electronic Daisy Carnival, moving its home from Los Angeles to Las Vegas, it has helped solidify Vegas' hold as the premier destination to see your favorite dance DJ. According to the Las Vegas Sun, nearly $207 Million was brought to Clark County during EDC, which shows the incredible financial impact these types of music festivals have on their given community. It is estimated that over 300,000 partygoers took part in festivities, and that number should grow this coming year.
So as most of the United States is hurting for jobs, and income, in a small strip of the desert, there is money being spent, and money being made at an alarming rate, every single day. And with the popularity of EDM only getting bigger, this trend in commerce should only continue for years to come.
BY: Joe Scott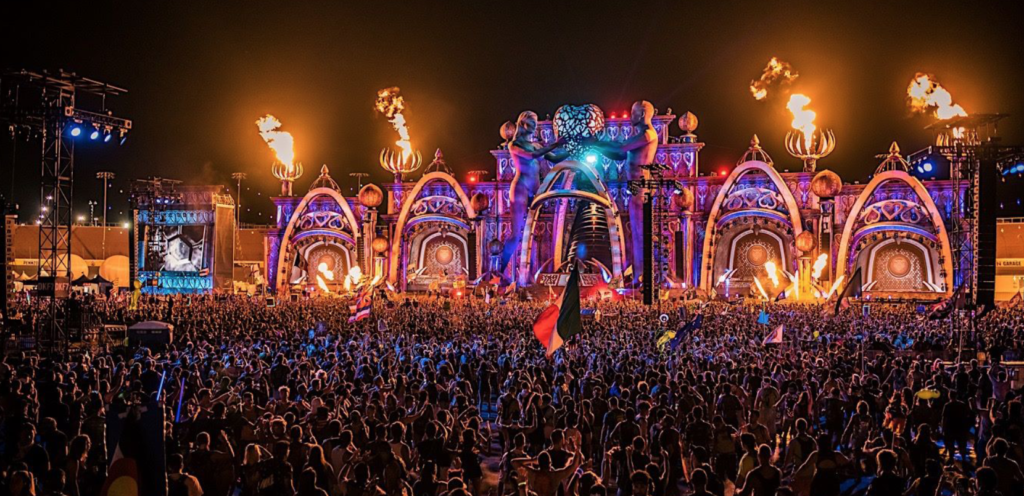 Plan your next trip to EDC with Vegas Till Dawn for the ultimate Las Vegas experience. From hotel bookings to transportation, Vegas Till Dawn has connections across Southern California.