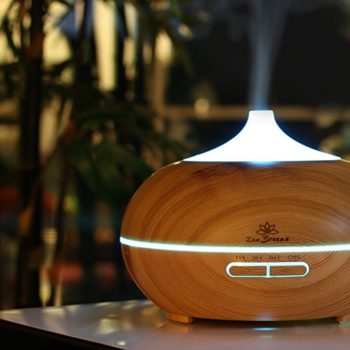 Aroma Therapy
Enhance your event experience with a wonderful and familiar fragrance!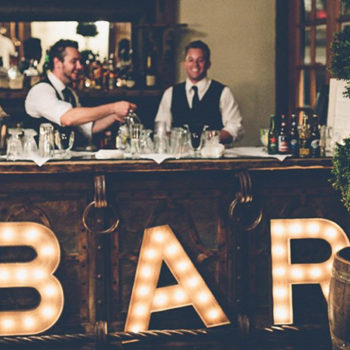 Bar Services
Does your event not provide bar services? We can provide you with licensed bartenders, bar rentals and liquor!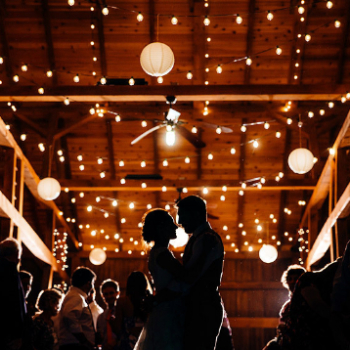 Bistro Lighting
These decorative string lights are such a beautiful and popular item to light up any event!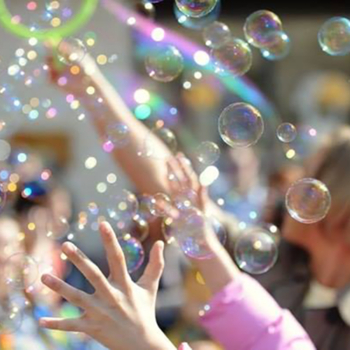 Bubble Machine
Add a touch of fun with a bubble machine for your event that the kids will love!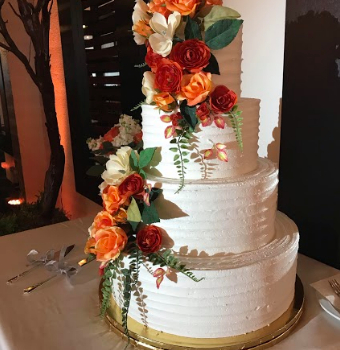 Cake
Whatever kind of cake you need, we can get for you! Custom cakes, decorative cakes, floral cakes, etc.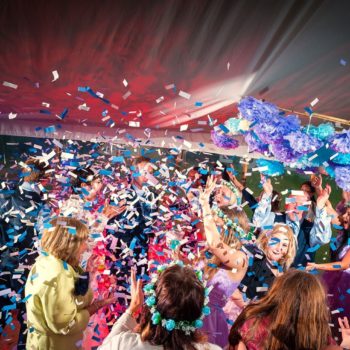 Confetti Blasters
Oh the excitement! Add a blast of confetti for a special entrance or celebration! Feel on top of the world with these confetti blasters!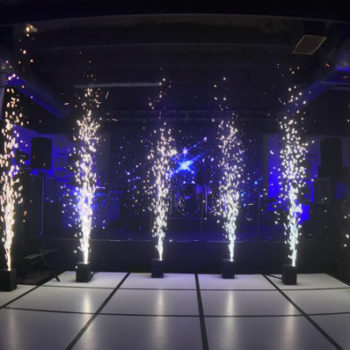 Cold Spark Sparklers
No fire, no flame fountains that create beautiful showers of sparklers make a breath taking entrance or exit!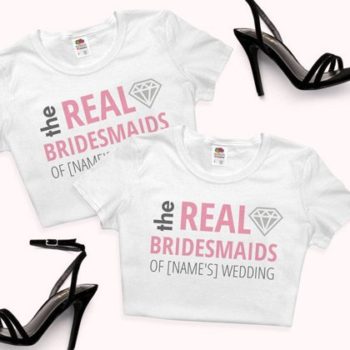 Custom Apparel
Need anything customized for your event? We can do anything from glasses, wine stoppers, clothing, & so much more!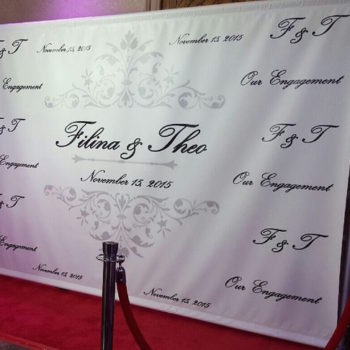 Custom Backdrops
Great for advertising! Everyone loves to take pictures against custom backdrops. Have your event name or company logo exposed to all social media platforms!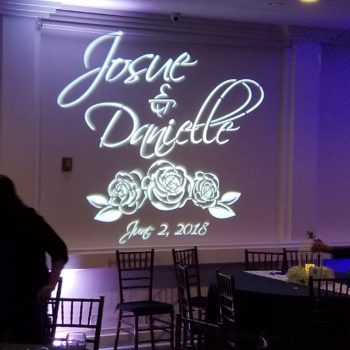 Custom Monogram
See your name, logo or design in lights projected onto a wall, floor or ceiling!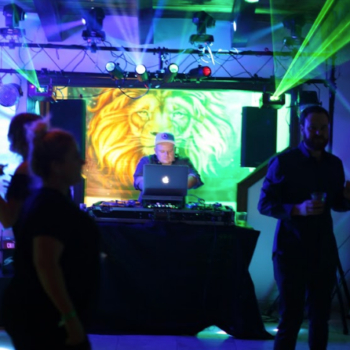 Dance Floor Lighting
Get down with LED motion censored lights, disco lights, strobe lights, black lights & more high-tech dance floor lighting!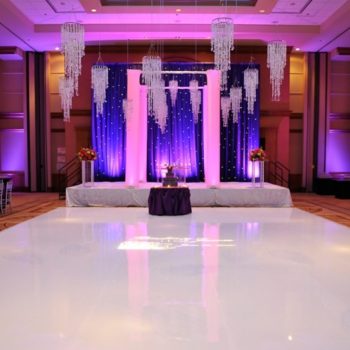 Dance Floor Rentals
There are more choices than just a typical floor! All white, LED, designed, shaped, Acrylic, Carpet & so much more!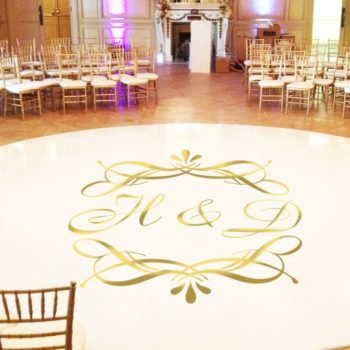 Dance Floor Stickers
Customize your dance floor with a name, logo or design! This adds such a special touch everyone will love!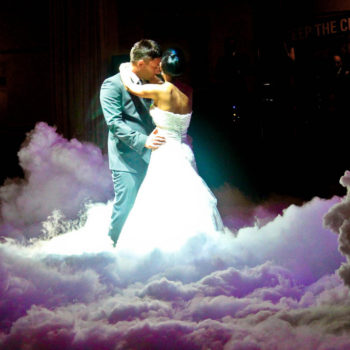 Dancing On The Cloud
Feel like you are dancing on a cloud with our dry-ice fog machine!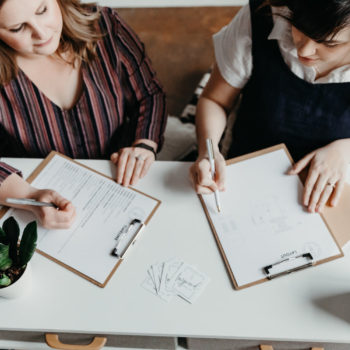 Day-Of Coordinator
Have someone in charge during your event, making sure everything is on-time, in order and managed so you can enjoy the event yourself!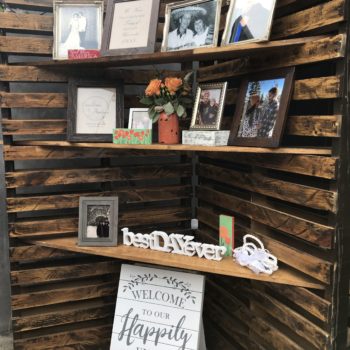 Decor Rentals
Fill in any empty spaces and add cute decor pieces to your event! The variety of decor is infinite!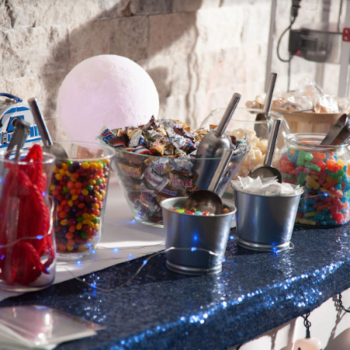 Dessert Station
Add a cotton candy machine, chocolate fountain, popcorn machine, donut bar, candy jars or whatever your taste buds desire!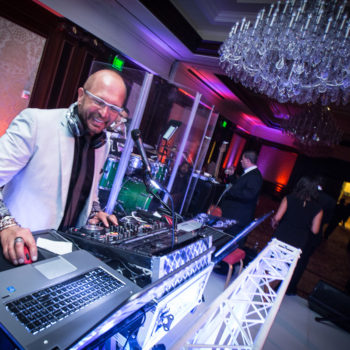 DJ / MC / Sound
Looking for a bilingual DJ? A DJ that plays a certain type of music? We can coordinate all music arrangements for you!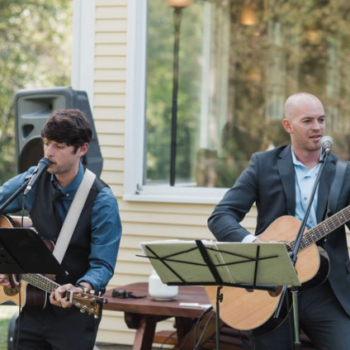 Entertainment
We can find you live performances, certain bands, fire dancers, hula dancers, magicians, caricature artists, henna tattoo artists, you name it!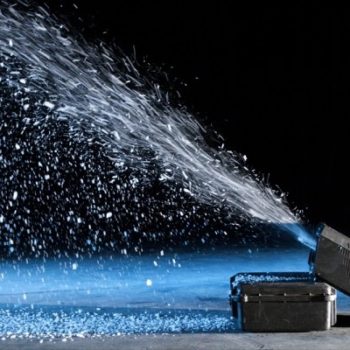 Fake Snow
Add some fake snow to the atmosphere everyone will absolutely enjoy!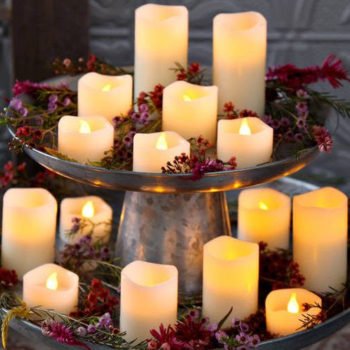 Flameless Candles
Add some romance or spark without the hazard!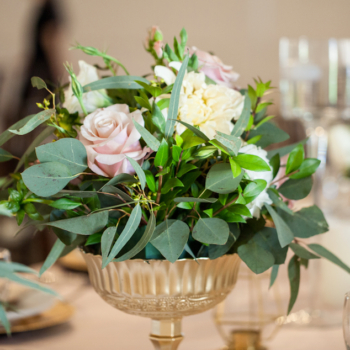 Floral
Centerpieces, wedding arches, aisle arrangements, bouquets, headpieces, garlands, floral walls, any floral accent you can think of!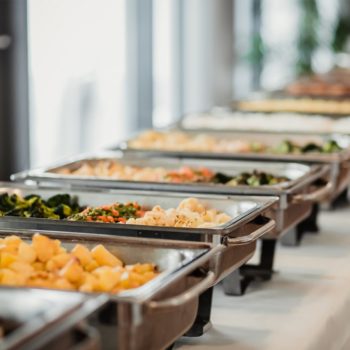 Food / Catering
Whether you need full catering for the event or a small booth of something specific, we got you covered with only the best options!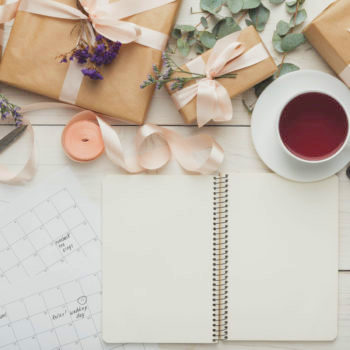 Full-Service Event Planning
We know planning an event is stressful, so we can do all the planning and coordinating for you! You just tell us what you want.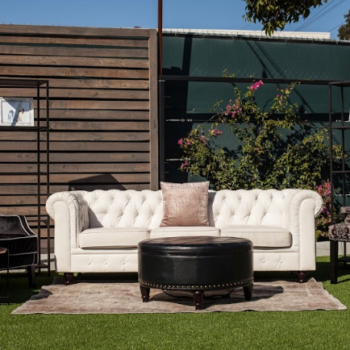 Furniture Rental
We can provide additional lounge furniture, outdoor furniture, cocktail tables and other furniture rental to make your event comfortable and convenient!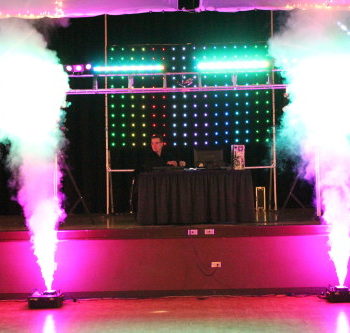 Grand Entrance Effect
Create a better entrance than fast shooting fog and bright colors to cause a dramatic effect!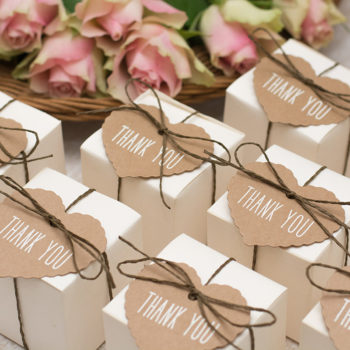 Gifts
There are so many great thank you gift ideas! We can help you find the perfect one at the best price.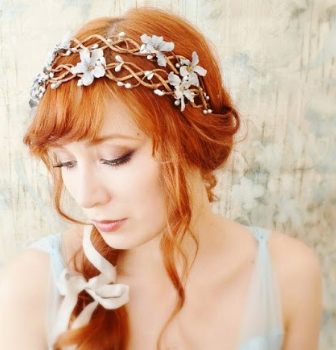 Hair / Nails / Makeup Artists
We only know the best! Make sure you and your guests are perfectly ready for your event!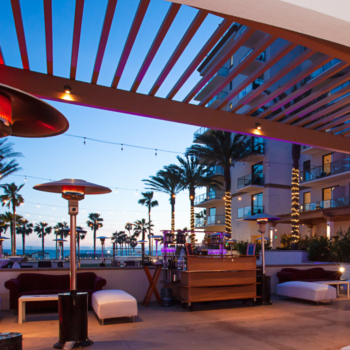 Heaters & AC Units
Don't be uncomfortable at your event! Outside heaters and portable AC units will help everyone enjoy their day / night comfortably.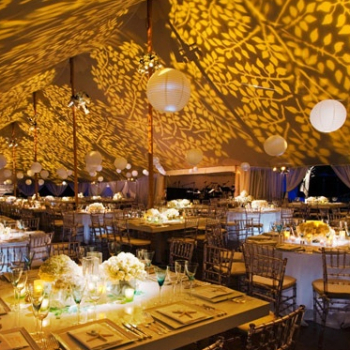 Image Projection Lighting
Have a certain design projected! Leaves on the wall, stars on the ceiling or waves on the floor! Imagine it, we create it!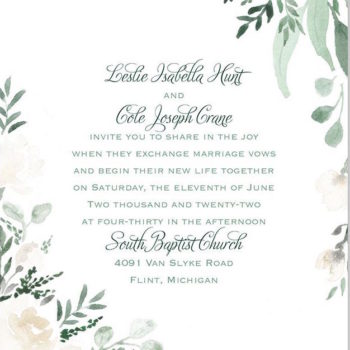 Invitations / Print & Design
We have an amazing graphic designer and the most affordable options for print!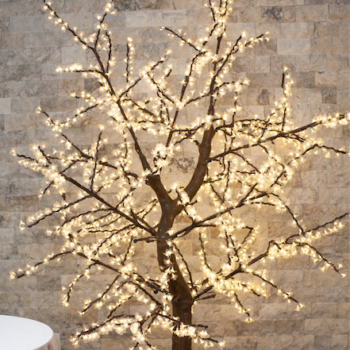 LED Cherry Blossom Trees
Our LED Cherry Blossom Trees are super easy to set up and add such an incredibly beautiful affect in the room!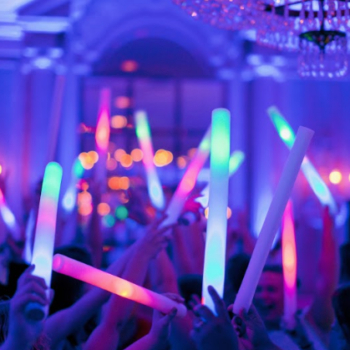 LED Foam Glow Sticks
Radiate the dance floor for you and your guests with LED foam light sticks!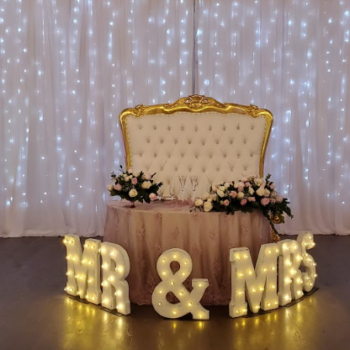 Marquee Letters
We have plenty of gorgeous Mr. & Mrs. signs (Mr. & Mr. / Mrs. & Mrs. available)!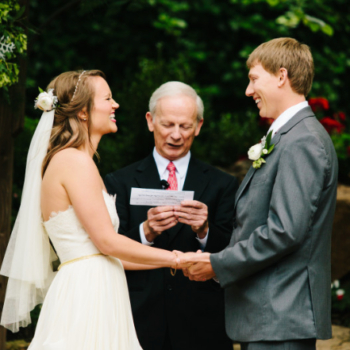 Officiant
Looking for a certain officiant? Whatever type of wedding, religious or cultural, we can find the officiant you need!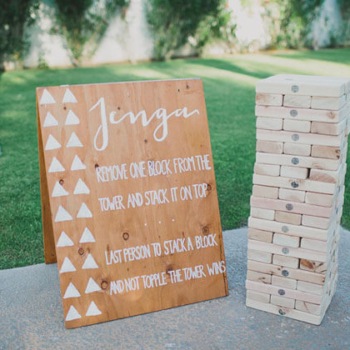 Outdoor Games
Add some fun to the party! We have life size jenga, life size connect four, ladder toss, corn hole and any other special requests you want!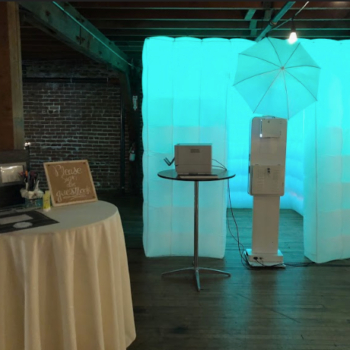 Photobooth
Capture the night with take home photo strips from our various photo booth options and fun props!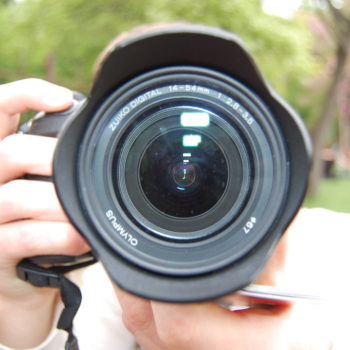 Photographer & Videographer
Looking back at photos and a video from a great night is always the best part! We can provide you with the best photographer and videographer options all within your budget.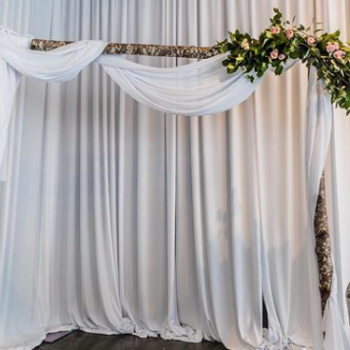 Pipe & Drape
Cut off certain areas fashionably and efficiently. Use standard or decorative draping to organize or decorate your event space such as ceiling draping!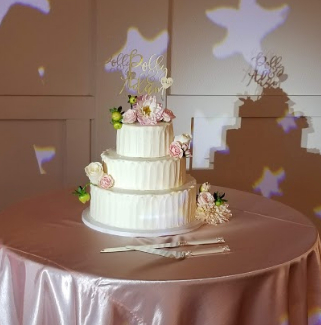 Pin Spot Lighting
Emphasize certain areas of your event such as cakes, centerpieces, decor, dancers, etc. to make sure they stand out!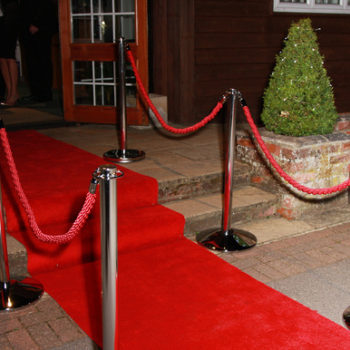 Red Carpet & Red Ropes
Feel like a star entering the event on a red carpet and red ropes! This adds such a fun touch that everyone will absolutely love.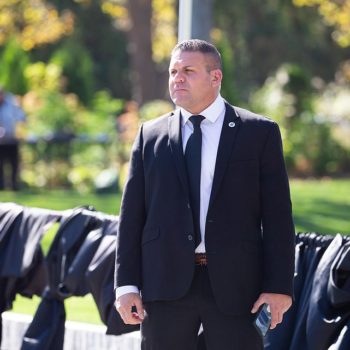 Security
Security can always be needed! Have extra set of hands and eyes, making sure everything is okay during your event.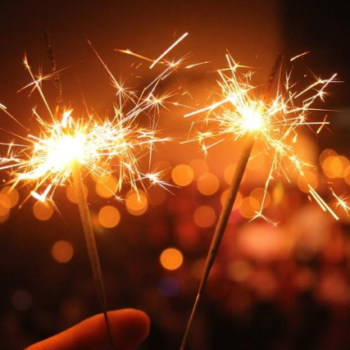 Sparklers
Outdoor, hand-held fireworks make for a great send-off and amazing pictures!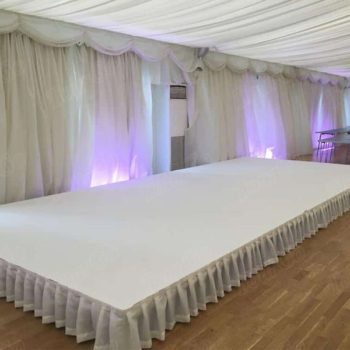 Stage Rentals
Do you need a stage equipment for your event? Good thing we are professionals that know how to set up!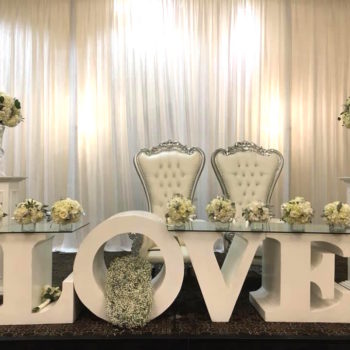 Sweetheart Table
Don't stick with ordinary! We have Love Seats, King & Queen Chairs, special tables and backdrops!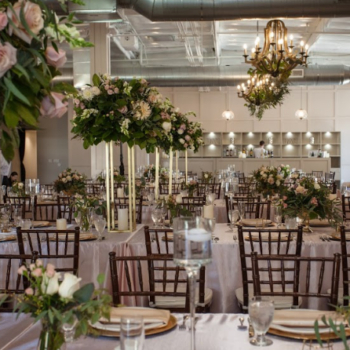 Tables / Chairs / Linens
If your event or venue doesn't provide tables, chairs, linens etc., we can get them for you! Whatever rentals you need, we got.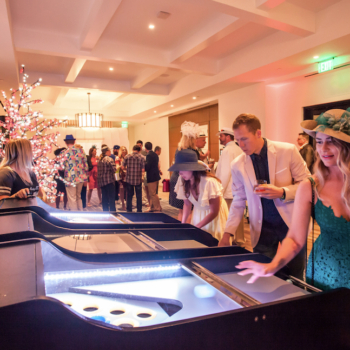 Themed Events & Props
Whatever theme you want your event to be, we can help supply all the necessities to make sure there are tons of props and decorations that make the theme come to life!
Transportation
We get the best prices for limos and party buses but our options don't stop there. Classic cars, shuttles, exotic cars, carriages, trolleys & so much more!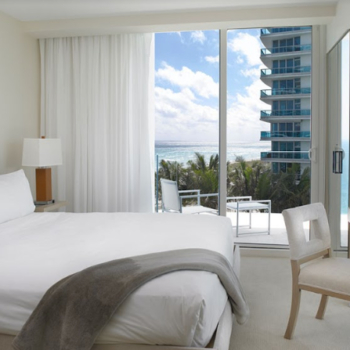 Travel / Hotel Accomodations
From group bookings to international, we can find cheap hotel accommodations for you and your guests!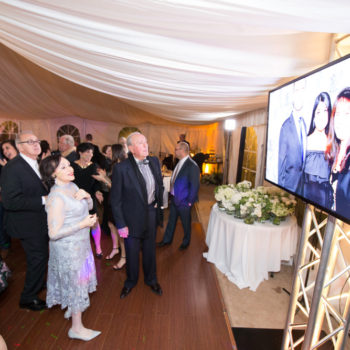 TVs / Projectors
Show a slideshow or a video at your event with our TVs and projectors!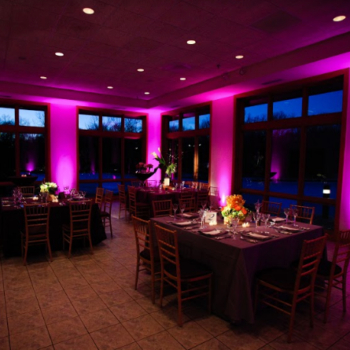 Uplighting
Transform the atmosphere with our beautiful uplighting, color of your choice!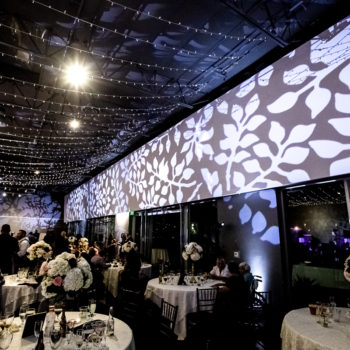 Venue Rentals
We will find the perfect venue that you are looking for. Let us know what kind of event you are imaging and we will know where to send you!