Your wedding day is quickly approaching and it's officially crunch time! Now is the time to finalize every detail to ensure your special day runs as smoothly as possible. As you complete your to-dos in preparation for the big day, don't forget these important last minute wedding tips.
Tip 1:
Confirm Arrangements with Vendors
The contracts are signed and you're all set, but in the days leading up to the wedding you'll want to confirm the final details to ensure your vendor's timeline aligns with yours. The arrival date, locations, duration of service, setup and take-down are important details to double check as your wedding day approaches.
Tip 2: Compile a Playlist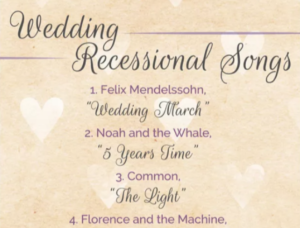 Music can transform a wedding and set the overall mood. You'll want your guests to get groovin' so it's important you let your DJ know what genre or style of music you want played. Sit down with your partner and create a list of songs you absolutely want played during different times of the wedding: the cocktail hour, dinner and dancing hours. Be sure to include a do-not-play list if you have songs you do not want to hear. Doing so will give your DJ a better of understanding of what you expect.
Tip 3: Finalize all Payments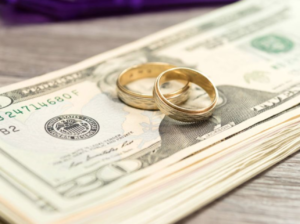 Alleviate wedding-planning stress by finalizing all payments and paying your vendors ahead of time. Doing so will allow you to focus your attention on more important matters, and avoid any financial complications as you're all set.
Tip 4: Create a Morning Schedule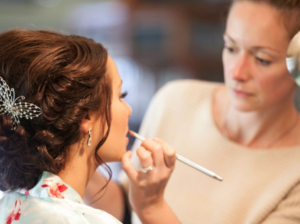 Create an itinerary for the morning of your wedding to keep you organized and well-prepared. Confirm appointment times for hair and makeup , and give your bridesmaids a schedule to follow. You should know what you want done by what time to avoid any unnecessary stress and enjoy the getting-ready process.
Tip 5: Prepare and Finalize Wedding Vows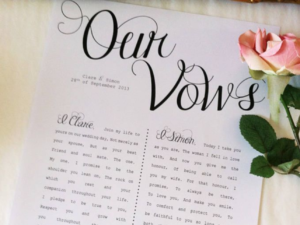 The sharing of vows is the most intimate, memorable moment of your wedding ceremony. You'll want to be well-prepared by knowing exactly what you want to say and how you want to say it. Whether you're going the traditional route or writing your own, finalize and practice your vows to avoid any hiccups and keep the ceremony running smoothly.
Tip 6: Confirm all Delivery Times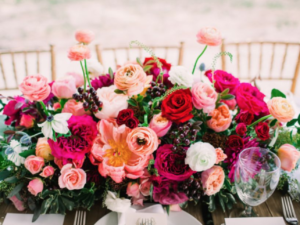 Call and confirm delivery times for all rentals, flowers, the wedding cake, and anything else you may need to ensure the crew has enough time to set up and you do not fall behind schedule.
Tip 7: Create a Wedding Day Timeline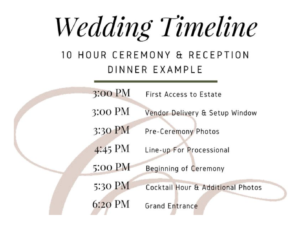 Creating a schedule is especially essential if you're working with a wedding coordinator. Lay out all that needs to get done by what time to keep the ceremony running on schedule.
Tip 8: Create Tip Envelopes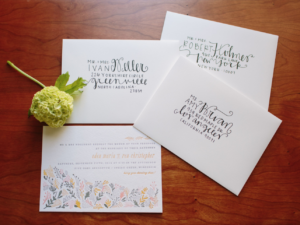 Prepare envelopes with the names of those you wish to tip, such as the DJ and catering staff, with the right amount in each envelope to avoid scrummaging through money at the last minute, ultimately saving you time.
Fortunately, Weddings Till Dawn is here to assist you as you prepare for your special day. We offer full-service wedding planning, day-of-wedding coordination, and a variety of customizable packages. We'll help you find trustworthy vendors, luxury transportation, gorgeous lighting, and the venue you've always dreamed of. We'll even show up prepared with our wedding survival kit, which comprises safety pins, deodorant, fashion tape, bobby pins, hair spray, super glue, hair ties, blotting papers, hair combs and so much more. Let us help you plan the wedding of your dreams.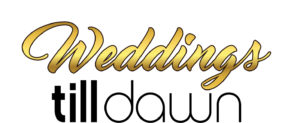 https://www.weddingshoppeinc.com/blog/34-last-minute-wedding-planning-tips-you-cant-forget/https://www.brides.com/gallery/last-minute-wedding-planning-details