Wedding Receptions are such a fun and exciting way to celebrate your big day with all your guests but that doesn't mean it has to be expensive! There are a lot of ways to have a fun and creative wedding reception without spending an excessive amount of money. Here is Weddings Till Dawn's list of fun and inexpensive wedding reception ideas that you can try out to bring down the cost of your big day.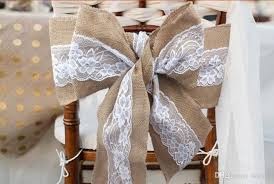 1. DIY Lace or Ribbon Chair Decor
The simplicity of single lace or ribbon chair decor can add elegance to your wedding reception while saving you a lot of money on chair linens!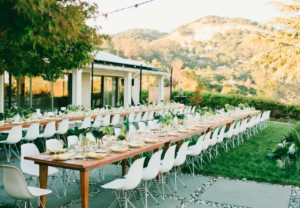 2. Backyard Reception
The best kind of venues are free! Cut down costs by having a backyard wedding reception and adorn the celebration with bistro lighting, LED trees and lanterns.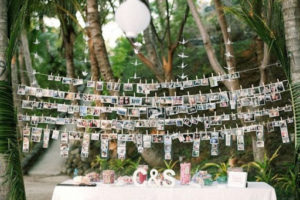 3. Polaroid Cameras!
Polaroids can be such a memorable take home gift for your guests! Set up a photo station with a polaroid camera so your guests can have fun and take photos! You can have them lay them out or pin they up for everyone to see during them reception and then let them keep any they want for a cute keepsake at the end of the night!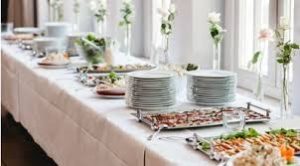 4. Buffet Style Catering
Buffet style catering is a great way to lower the cost of your wedding reception as it is self-serve and less work! Use a caterer or even get your favorite restaurant to bring your favorite dishes to your special day!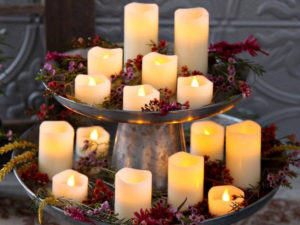 5. Flameless Candles
Flameless candles are a great and cost-effective decor idea as they are cheaper than real candles! You never have to worry about them going out, starting a fire and you can reuse them again and again!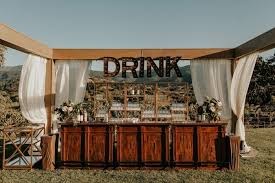 6. Cash Bar or Beer & Wine
Hard liquor tends to be expensive at weddings! Try to cut costs by having a cash bar, where your guests pay for their own drinks or serve wine and beer instead. It's a budget-friendly alternative and your guests can still have just as much fun at your wedding reception!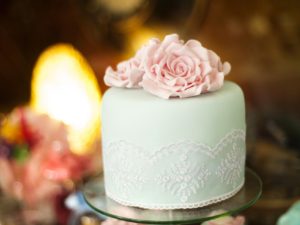 7. Small Cake
Think about having a smaller cake! You would be surprised how many people don't like cake, are too full from dinner and/or have dietary restrictions! Many newly weds come home with left over cake, so having a smaller cake can definitely save you money!
____________________________________________________________________________________________________
Here at Weddings Till Dawn, we can help you find the venue or vendors you need to have a fun and inexpensive wedding reception! We will handle every detail of your wedding as requested. We're here so you and your family can be financially comfortable and at peace as you celebrate your special day.