With Halloween over, it is now time to start planning the next holiday, New Years Eve. Although it is still a couple months away, it is never to early to start planning how you and your friends will bring in the New Year.
More events will be announced through the coming weeks, but one that has already been announced is Insomniac's Countdown. The tickets will be on sale beginning this week on Friday, November 6th at 12pm.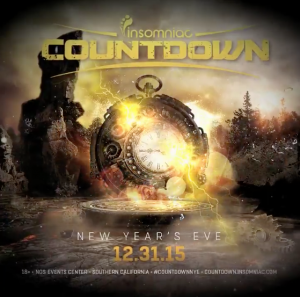 The tickets will be sold in a series of phases that will have increasing prices. In Phase 1, which begins this Friday, the General Admission tickets will be $90 plus fees. There is a total of four phases going up all the way to $125 but there is no guarantee the tickets won't sell out by then.
The 18+ event will be held at the NOS Events Center in San Bernardino and will be home to three stages. The stages will include the Resolution Stage, Infinity State, and Quantum Stage. Some of the lineup includes Carnage, Kaskade, DJ Snake, Flux Pavilion, and What So Not just to name a few.
Like all Insomniac events, while the music is the main part, it is not the only part of the experience. There will be several art installations throughout the venue that Headliners will be able to interact with.
If this sounds like the perfect way for you and your friends to bring a close to 2015, be sure to check out Till Dawn Group for any deals on hotel rooms and transportation. Get your crew together and grab a safe and fun bus to and from the venue to make this NYE the most memorable yet. You can find more information on hotels and transportation here.
-Anissa