Finally, the season we have all been waiting for has begun. Along with cooler weather (hopefully) and pumpkin flavored everything, also comes the stress of what to do on Halloween. The good news is that this year Halloween lands on a Saturday which means you have many options to choose from. Here are five options you might consider, whether  you want to keep Halloween mellow or go hard, stay local or take a trip, splurge or keep it inexpensive.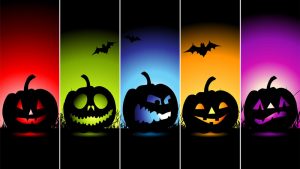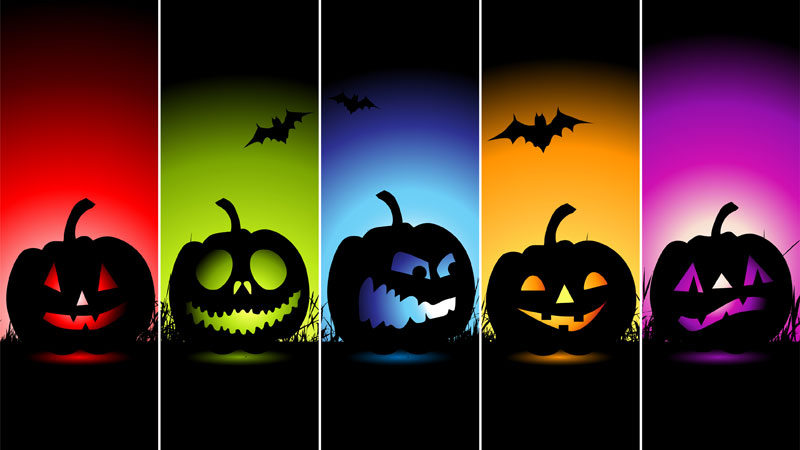 5. Scary Movie Night! If staying in at some point during the weekend sounds good to you or maybe your plans fell through last minute, then a scary movie night is a great way to celebrate Halloween. You can invite over friends and pick new or classic scary movies while maybe even enjoying some spooky themed drinks.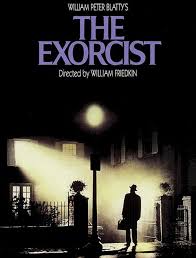 4. Parties! One of the most obvious options is to go to a Halloween house party. Not only are they the easiest to attend in groups, but they are also inexpensive since you don't have to purchase any tickets (just your alcohol). Whether a friend's party or a huge college rager you stumble upon in the famed party town of Isla Vista, its bound to be a good time.
3. Theme Parks! If you don't want to go to a crazy party yet don't want to be stuck at home, theme parks are a fun and spooky way to enjoy Halloween, especially if you're willing to spend a little money and have never been before. Knott's Berry Farm with its Halloween Haunt and Universal Studios with its Halloween Horror Nights promise to terrify their guests with scary mazes and actors.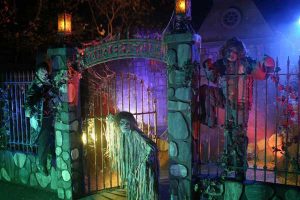 2. Halloween Music Festivals! If you would prefer to dance the night away, you can attend a Halloween music festival. There are two major events occurring Halloween weekend in SoCal. One is Insomniac's Escape from Wonderland and another is HARD's Day of the Dead. Both offer some great DJ sets and you can eve wear a costume to the event. So if dancing all night to great music at a spooky themed festival sounds great to you, check these events out. Plus, Till Dawn Group has got you covered on great hotel room rates and transportation to get you to and from the event safely.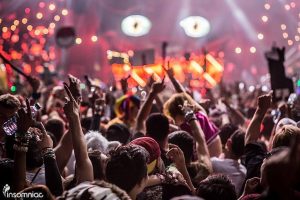 1. Las Vegas! If you would like to use Halloween as an opportunity to take a mini vacation and get away for the weekend, Las Vegas is an excellent option. Not only will you get to see some big name DJs at various night clubs, you can also experience the Las Vegas Strip on Halloween too. In addition, Till Dawn Group has an excellent package to make your Halloween one for the books. Not only do you get excellent room rates, but you have the opportunity to go to Marquee and Tao night clubs!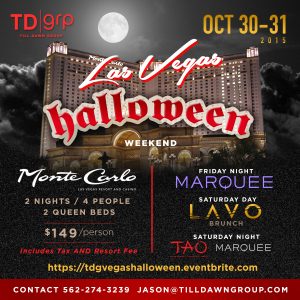 No matter how you choose to spend your Halloween weekend, have fun and be safe!
-Anissa