Labor Day is the unofficial "last day of summer" so many of us anticipate this weekend. Most people take advantage of this three day weekend and make the most of it by planning a kind of "mini vacation" where we can escape and enjoy the last days of summer. But where does everyone usually go?
According to Patrick Clarke of travelpulse.com, Expedia revealed 2014's top Labor Day destinations in North America based on their flight booking for last year.
Here are the Top Five:
5. Chicago! Chicago is on its 37th year of holding the Chicago Jazz Festival. It is a three day free event that both locals and people from out of town can enjoy on Labor Day Weekend. Another reason to visit Chicago for Labor Day Weekend is the North Coast Music Festival. It is a 3 day event that will be featuring musical acts including Steve Aoki, The Roots, Atmosphere, and many more.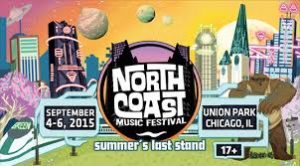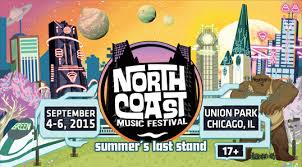 4. Orlando! Orlando is home to a number of attractions so its no wonder why it was a top destination. Not only can you visit Walt Disney World and Sea World but there are also numerous summer festivals happening not only Labor Day Weekend but all summer long.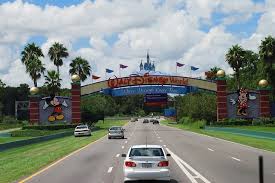 3. Cancun! What doesn't Cancun have to offer? Those who travel to Cancun for Labor Day Weekend will get to enjoy white, sandy beaches and plenty of pool and parties. You can go on a cruise or stay a long side the beach in any number of hotels.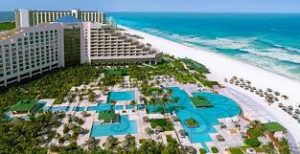 2. New York! One major draw to NYC for Labor Day Weekend for some people is Electric Zoo. This 3 day EDM music festival will take place at Randall's Island Park and will be featuring artists like Galantis, Above & Beyond, and Zed's Dead just to name a few.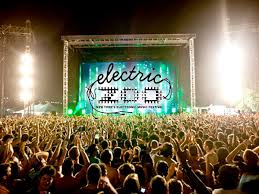 1. Las Vegas! It is no surprise that Las Vegas takes the spot as the number one place to visit for Labor Day Weekend. Las Vegas is essentially a playground for adults, with its unlimited supply of pool parties, casinos, and clubs with big name DJs, so it makes sense its the most popular way to say goodbye to the summer season. This year, Till Dawn Group has got you hooked up if you are going to Vegas for Labor Day Weekend. Till Dawn Group can provide you with free access to night clubs Friday all the way up to Labor Day but also day club access the entire weekend as well. If your planning a spontaneous trip to Vegas this weekend, we've got the hook ups to discounted room rates too!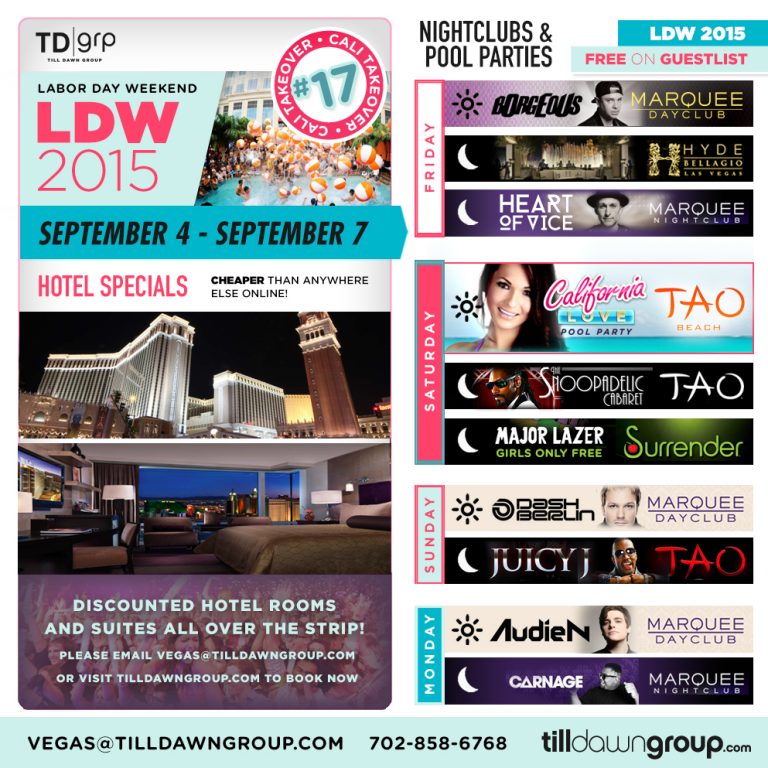 Where ever you end up this weekend, have a great time, be safe, and enjoy your last days of summer!