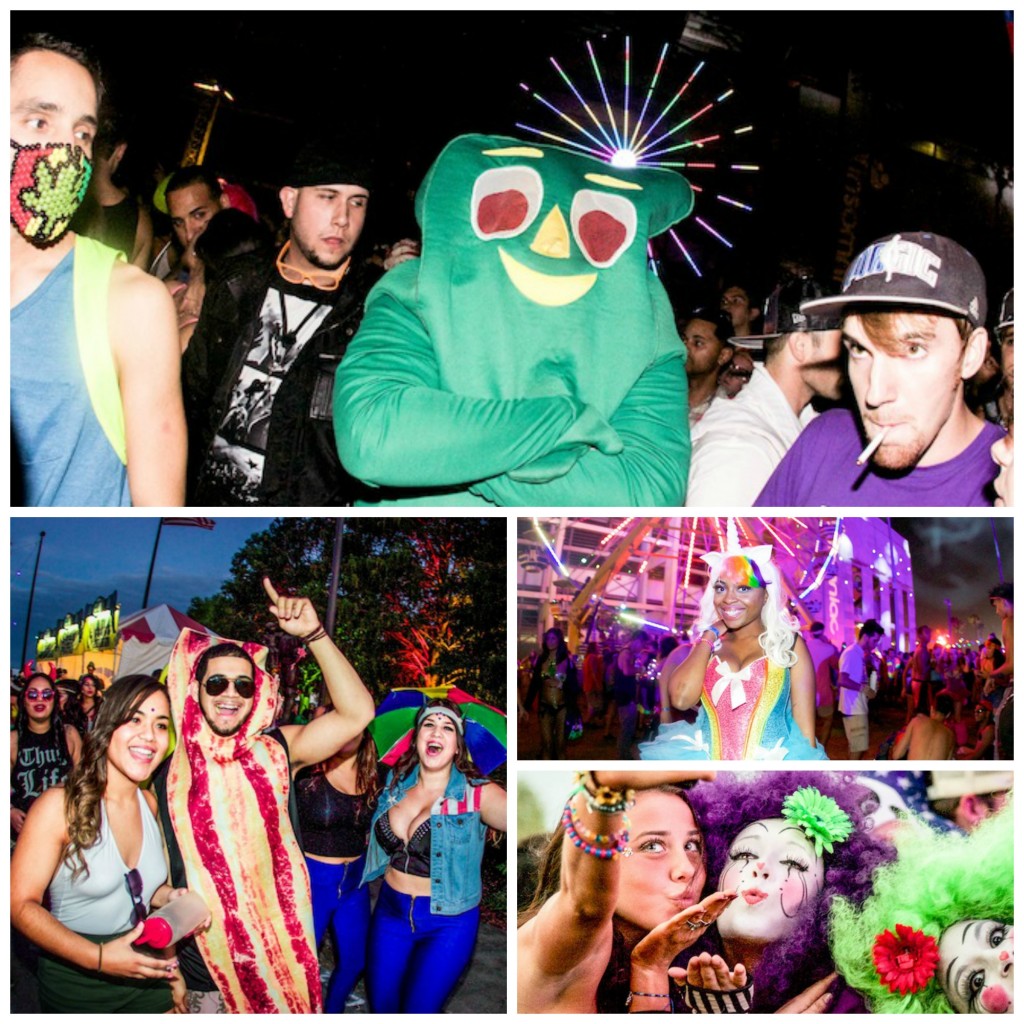 What to Wear to EDC?
So you happened to snag a ticket for this years Electric Daisy Carnival! Well, I bet you thought the hard part was over, BUT… what are you going to wear?! From oversized flowers, to bacon suits, the options seem endless.  In years past, groups of EDC-goers have even joined together in themed costumes to represent some of their most favorite childhood cartoons!
Lets be honest, we all want to look great, but being comfortable in your attire is very important to maintaining your fist pumping until the sun rises.  Luckily, thats really all you need to worry about because the Till Dawn Group has you covered especially when you're ready to head back to your hotel and recharge for the next round of raving! We offer shuttle services to and from the venue to ensure safety as well as mini "pre/post parties" during the duration of the drive.  So get your costume together already so the greatest weekend of your life can get started!
For shuttle service info contact: 702.858.6768 / vegas@tilldawngroup.com
Written by: Alie