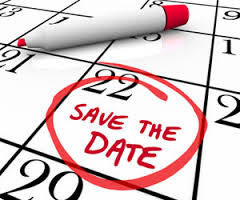 Cuz we like to party-y-y-y-y
We are all just a few weeks away from summer. For many of us, that means we are a few weeks away from graduation!! I know what you're thinking: I need to start polishing up my resume and interview skills and start looking for a job. I don't know about you, but I'm more concerned about my grad party! Venue and music and food, oh my! Don't panic: I am here to give you some simple steps to get that party planning started and throw the biggest and best grad bash that will have all your friends talking all summer!
1. Set a Date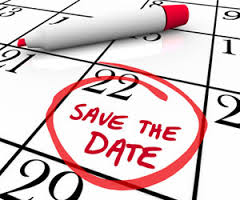 This might seem fairly obvious, but most of your planning will depend on a set date for the event. Make sure you plan well in advance to give all of your party partners enough notice.
2. Set a Budget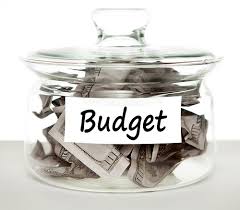 The event location, food, entertainment, and number of guests will all depend on what your budget is. You may need to cut down your guest list and not invite the random kid that sat next to you in 1st grade. Your budget will also determine if you are serving caviar vs. pizza rolls (I mean who really wants caviar anyway. After all, pizza is my spirit animal).
3. Find a Venue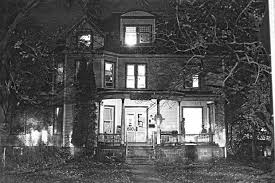 Now that you have a date and a budget, you have enough information to find a venue that is perfect for your grad party. Many people opt for having the party at home. For me, I have 200 people on my guest list and a little thing called parents that won't allow me to throw what my friends like to call a "Ratchet Rager" at my house. These and other factors like price and budget will be included in your decision to find an outside venue or have your party at home.
4. Invitations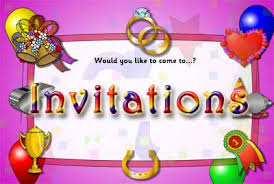 Once you have a day, time, and location for your party, it's time to send out those event invites! You need to do this in advance to get a feel for how many people are actually planning on coming. I like to do a Facebook "Save the Date" first about 6 weeks before and then I send out personal invites through text or Facebook message about 2-3 weeks before. The personal invites are a sure way of getting more people to come since they got a personal message from you!
5. Food

If you want your guests to actually stay at your party, one thing you have to be sure of is having amazing food. I don't want to brag, but my parties are always bomb because of the food: Taco Man! You can never go wrong with tacos because most people LOVE them. If they don't, why are they even in your social circle? (Just kidding. No but really). A taco man not only makes delicious food, but is also very affordable! Other finger foods you can have are dessert items like cookies/brownies/cupcakes and candy. I don't know why, but lollipops are very popular at parties. I usually have a few bowls of Skittles, Starburst, and Lollipops sprinkled around the seating areas.
6. Drink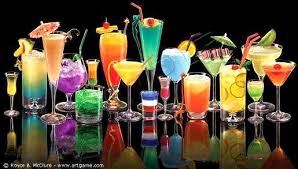 I separated drinks because I think this is another very important aspect of your party that needs attention all its own. Why? Because bartenders are the second most contributing force to the life of the party (after the DJ which we will cover next). I was lucky enough to have a friend that is a bartender and is willing to charge me a VERY affordable price. Check with friends and family to see if anyone knows a good bartender that can give you a good price. If not, go to your favorite local bars and clubs and ask if anyone bartends for private events as well. If you do plan on serving alcohol at your event, you will need to check with the venue beforehand. They may require all guests to be 21+ or have an ID checking system at the bar.
7. Entertainment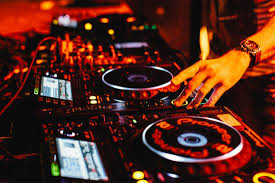 The DJ is only part of the entertainment. I found my DJ by asking for a bunch of business cards every time I went out to a club and really liked the DJ. You can compare prices and let them know what kind of music you want. Something else to consider in the price is if the DJ has their own lights and projector screens that can play music videos. This can be a nice touch to your party and you won't have to worry about providing those aspects or setting them up.
Another aspect of the entertainment is making sure your guests are going to be entertained the whole time and not just standing around awkwardly. Of course, you should be making introductions and mixing the social circles during the party, but what do they do after that? The type of entertainment will depend on what kind of vibe you want to be giving off at your party. If it is cocktail, then probably no games. But if you are going for more casual, you can have a deck of cards at each table and some red cups. Don't worry, your guests will come up with the rest themselves. Party goers these days are extremely creative. Other aspects of entertainment could be a Photo Booth or a Caricature Artist, but consider these in your budget since they do come at an extra cost.
8. Security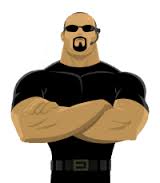 If you are planning on having 100+ guests at your party, it is probably a good idea to have one security guard per 100 people. You are the host, but a large crowd that has been drinking will get very tough to handle for just one person. Besides, you want to have fun at your party and not have to babysit anyone! The typical rate for security guards is $100 for a 4-5 hour party, so make sure they are not overcharging you. Also, make sure they are reliable and not just a friend that you think would be fun to have at the party. They need to take the job seriously and you must have full faith and trust that they will do so.
9. Venue Set Up/Decorations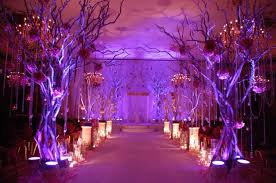 This is one of the last steps you will need before your party. This portion includes:
-Check In Table
-Wristbands (Bar)
-Tables
-Chairs
-Table Clothes
-Center Pieces
-Balloons
-Party Signs
-Party Favors
-Memory Book/Cardboard Cutout of Graduate
There are probably a ton of things I am forgetting to add, but this is a good foundation to start with. If you need help planning this amazing grad party, Till Dawn Group can help you with all your party planning needs. Contact us and we can put together a memorable night for you and your friends! Have fun planning and congratulations on finally being a graduate!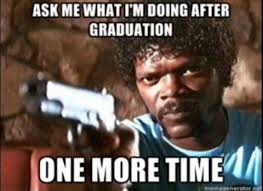 -Leah