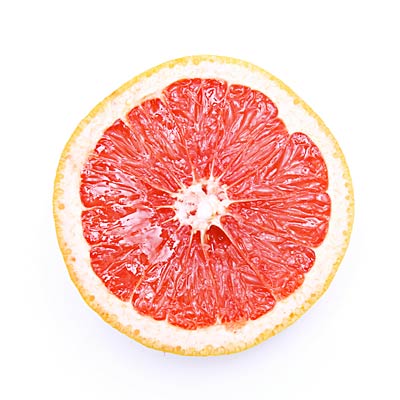 Key to Achieving a Healthy Body
Summer is only a couple of months away and many of you are thinking, "I'll start my diet next week", and then proceed to grab another Girl Scout Cookie. Bad news bears, Spring Break is even closer! It's time to get that body in shape! I will be talking about a nutrition plan that you can follow for the next three weeks to help you get healthy and fit for that Cabo trip you're taking over Spring Break.
Nutrition
Jackie Newgent, RD, author of 1,000 Low-Calorie Recipes, has designed a nutritious eating plan to help you melt off additional weight. According to Newgent, the secret is to eat foods high in carbs and protein. "Carbs provide energy while fueling muscles, helping them contract during walking," she says.
Just pick one breakfast, lunch, dinner and snack a day (add a second snack after the first week).
Honey-drizzled grapefruit with granola
Breakfast option #1
Drizzle 1 teaspoon honey on 1/2 large pink grapefruit. Serve with a granola bar (about 160 calories), like Cascadian Farm Organic Sweet & Salty Peanut Pretzel bar, and 1 cup spicy vegetable juice, like Campbell's Spicy Hot V8.
Total calories: about 300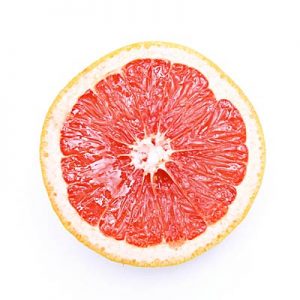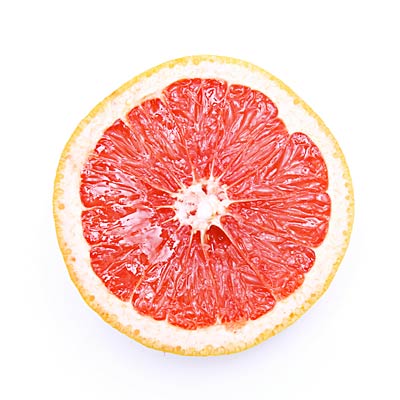 Fruit smoothie and egg with toast
Breakfast option #2
Blend 1 large chilled nectarine (pitted and pureed), half-cup almond milk and 1 teaspoon honey. Pair with an egg and a slice of whole grain toast with 1 teaspoon butter.
Total calories: about 300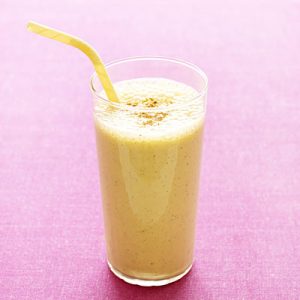 On-the-go breakfast
Breakfast option #3
Enjoy a nut-based bar, like one by Kind, with a large McCafe iced latte made with espresso, whole milk and 1 sugar packet.
Total calories: about 300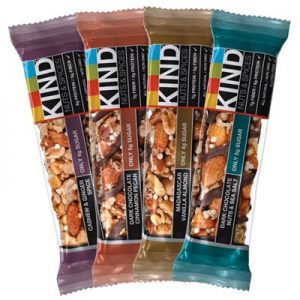 Smoked turkey and white bean salad
Lunch or dinner option #1
Top 2.5 cups mixed salad greens with 2 ounces smoked turkey breast, 1/2 sliced cucumber, 1/4 cup canned drained white beans, 1 small sliced pear, 10 seedless red grapes, 1.5 tablespoons chopped roasted walnuts and 2 tablespoons vinaigrette.
Total calories: about 400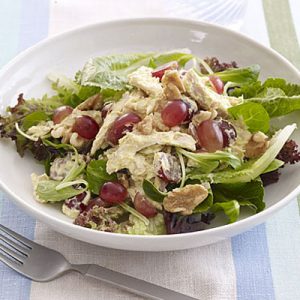 Veggie fajita bowl
Lunch or dinner option #2
Order a burrito bowl from Chipotle made with black beans, fajita-style vegetables, guacamole, roasted corn-chile salsa and tomato salsa.
Total calories: about 400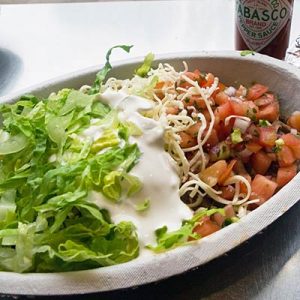 Asian meal in minutes
Lunch or dinner option #3
Pair 1/2 cup steamed edamame in pods (seasoned with sea salt to taste) with a 300-calorie ready-made Asian meal, like Organic Bistro Sesame Ginger Wild Salmon Bowl.
Total calories: about 400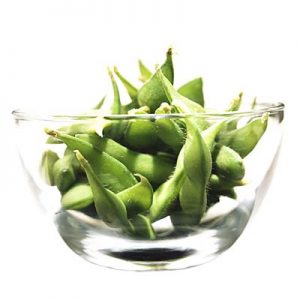 Spinach-tomato salad and pasta
Lunch or dinner option #4
Toss 2.5 cups baby spinach with 1.5 ounces diced part-skim mozzarella, 1 chopped plum tomato, 2 tablespoons basil leaves, 1 teaspoon olive oil and balsamic vinegar to taste. Serve with 1 cup whole-grain spaghetti and 1/3 cup spicy marinara.
Total calories: about 400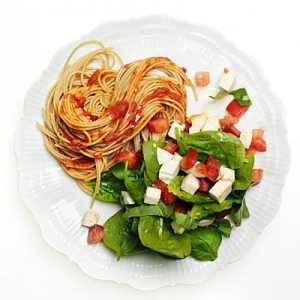 Greek burger
Lunch or dinner option #5
Grill 4 ounces lean, grass-fed ground sirloin beef. Stuff inside 1/2 whole-wheat pita with 1/2 cup romaine, 2 slices red onion and a mix of 3 tablespoons plain nonfat Greek yogurt, 1 minced garlic clove and fresh mint to taste. Serve with 1 cup mix of steamed green peas and brown rice.
Total calories: about 400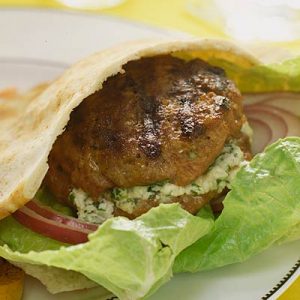 Snacks
Choose one per day to start:
• 1/4 cup trail mix
• 15 roasted almonds and 1 fresh fig
• 16-oz. container nonfat Greek yogurt, like Chobani
Calories: about 150 each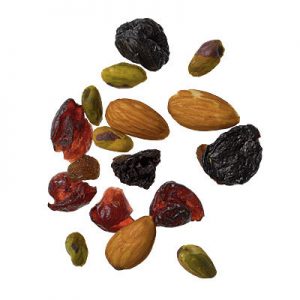 Remember to drink lots of water! It will help alleviate any hunger you might feel between meals. Remember to NEVER STARVE YOURSELF. Our body does so much for us so treat it with kindness and fuel it with healthy yummies. Look out for my post next week for a 2 week exercise plan to get that bod tight and right!
Article: "Lose 10 Pounds in 3 Weeks With This Diet" – Health Media Ventures, Inc. (2015)
http://www.health.com/health/gallery/0,,20681783,00.html
-Leah