Groupon Gives Me Life
It's Friday, around 5:00 PM, and everyone at work is talking about their weekend plans.  You try to avoid being noticed as you slip out the door, and just when you think you've escaped, someone asks you that dreaded question, "So what are you doing this weekend?"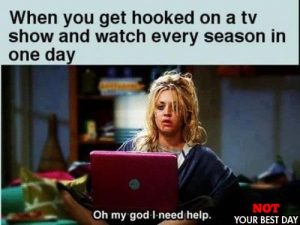 Don't let this be you.  Try something that I have been going to for years to fill my weekends with countless trips and fun things to do at really great prices:  Groupon!
It is really easy to set up an account and you can find deals near you under different categories: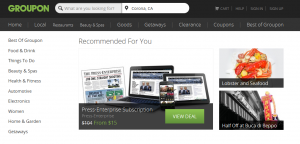 I went a little crazy a couple of months ago and suffered from what I call a Groupon Binge.  For the next few months, I have lots of fun activities planned at half the normal price all thanks to Groupon:  Ziplining in Big Bear, Kayaking in La Jolla, Submarine Adventure in Corona Del Mar, Boxing/MMA Classes in Fullerton, Ferrari Test Drive in Irvine, and Jet Pack Flying Lessons in Newport Beach.
I also bought a Vegas Trip for my parents on Groupon that included a two-night stay at Treasure Island with two tickets to see the Cirque de Soleil show this weekend.
Much like Groupon, Till Dawn Group can help create wonderful experiences for you and your friends.  Want to plan a bachelorette party complete with a limo and bottle service at an exclusive club?  Till Dawn Group can set that up for you.  Want a trip to Vegas with hotel deals and a party bus to help you safely travel from one club destination to the next (complete with a Fat Tuesday in hand of course)?  Till Dawn Group can set that up for you.
So the next time someone asks you, "What are you doing this weekend?", you can tell them:  check my Instagram #groupon #tilldawngroup #mybffs #theysavedmylife.
-Leah